On behalf of everyone at Mariposa Care, we would like to say a huge congratulations to our wonderful St Lukes resident Des and partner Rita on their recent marriage.
On Tuesday 4th October, St Lukes transformed their conservatory into a wedding chapel to allow resident Desmond Brewer to marry his long-term partner Rita Smith. Desmond and Rita had hoped to get married a few years ago but were forced to abandon their plans due to the Covid-19 pandemic. Desmond has since moved into St Lukes to receive full time nursing care and Rita herself developed health complications; meaning the couple wanted to get married as soon as possible. Kala Jessop, Home Manager at St Lukes, worked closely with Des & Rita to create a wedding day they could enjoy safely, surrounded by their loved ones.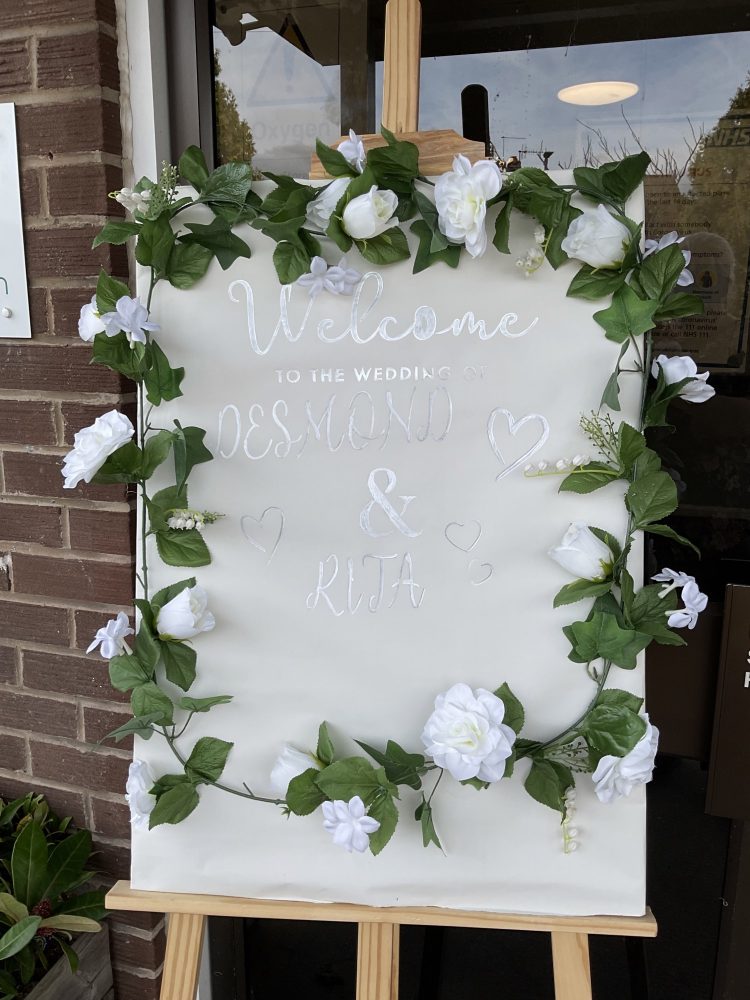 Kala, Home manager at St Lukes, said:
"When I heard that Des and Rita had wanted to get married but weren't previously able to – I said why don't we do it here? Everyone loved the idea and we all pulled together to make it happen.
On the day, everything fell into place – Rita and Des said their vows and then continued the celebrations with their guests and fellow residents throughout the afternoon.It was a wonderful occasion, and we're so grateful that we were part of their special moment.
We would like to say a special thank you to local business, Special Day Wedding Hire, who generously donated the wedding decorations, to our sister care home who created the delicious wedding cake – and everyone else who helped to make this very special day come true."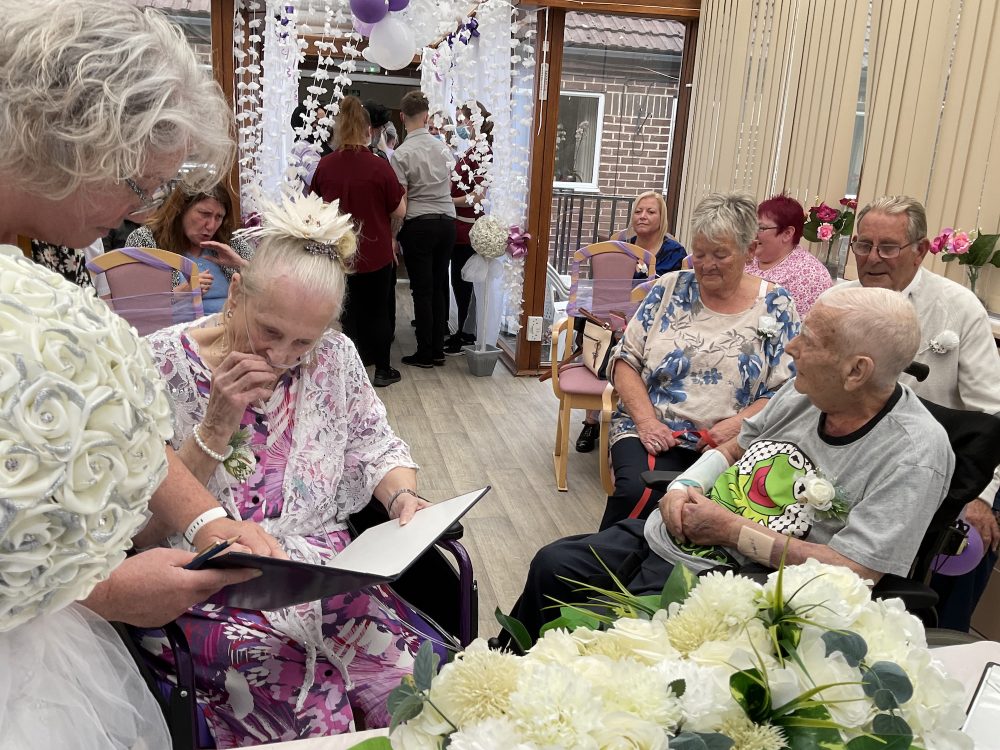 Mariposa Care are delighted to have been able to support Des and Rita to achieve their wish to get married– we wish the happy couple all the best and thank them for allowing us to be part of their love story.