With the support from the Night and Days carers, Nurses and CSA, Activities, Maintenance, Domestic, Kitchen and Office staff, we all came together and worked as a team to support Roxanne in her cause for Breast Cancer. Raising £3180 (so far!).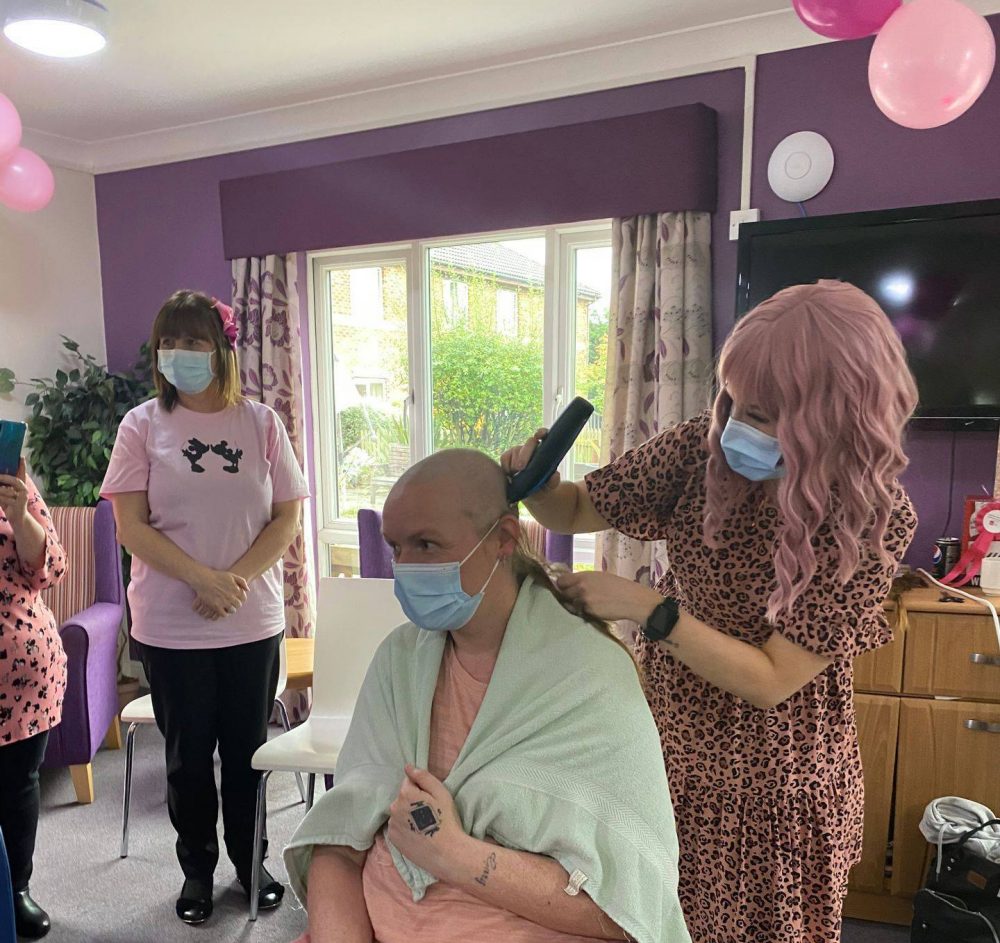 As a team we voted on how to spend the money kindly donated to us from Careport and an overwhelming majority voted for Andy Wilson who received the £1500 cash gift. Both Andy and his partner were both emotional and wish to thank everyone for their on-going support through this difficult time.
We will face many more ups and downs during this surreal time we are living in, but as a family we will continue to be there for each other, picking us up during our low periods and joining in on our highs.
THANK YOU to each and every one of you at Briardene.
– Marissa, Home Manager