November 2021: Seasonal Sweet Treats at Derwent
03/12/2021
Derwent Newsletter: November Edition
What a busy November we have had here at Derwent! Thankfully the wintery weather has somewhat held off, as we started the month with a sunshine-filled trip to our local cenotaph to pay our respects for Remembrance Day, we then celebrated #NationalCandyDay with lots of tasty sweet treats and now we're preparing the home for the festive period whilst keeping cosy inside!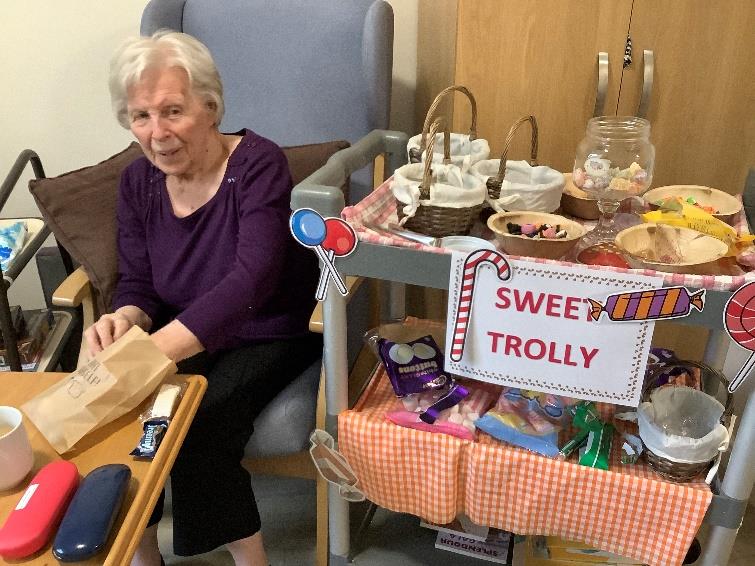 We are also continuing to revamp our bedrooms and lounges and have even introduced a new sensory wall onto our middle floor which will continuingly be added to – we can't wait for you to see it and know you'll love it as much as we do!
We are still welcoming families back to Derwent and are continuing to follow all the latest government guidelines. Take care and we hope to see you soon!
Gallery
Our month in Photographs
Lest We Forget : Remembrance Day 2021
On Remembrance Day, our residents took a trip to our local cenotaph to pay our respects and take part in the two minutes silence – it was a beautiful day and our residents really enjoyed being able to join in the commemoration.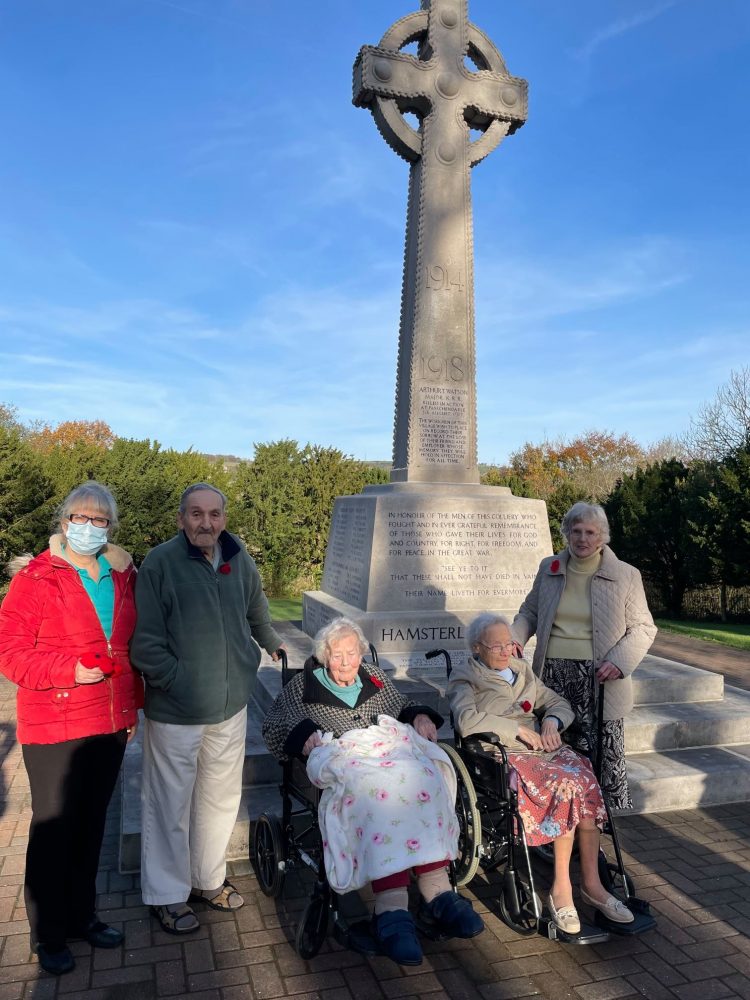 Activities for December
We have been packed with activities throughout November, and have lots of fun things planned for the festive period – here is a sneak peek at what we have coming up in November.
• Tree Decorating Day

• Christmas Raffle

• Christmas Carole singing

• One to one activity

• Exercise classes
Resident birthdays, News and Special mentions
We'd like to wish many happy returns to our lovely Emma Gladstone who celebrated her 98th birthday on November 20th and received lots of lovely flowers and gifts. And also to the wonderful Maureen Griffiths who turned 82 on November 6th, Maureen loved all her cards and gifts, and especially her birthday cake.