July 2022: Summertime at the Old Prebendal House
02/08/2022
As the wonderful British summertime brightens up our days, we encourage all of our residents to go out and enjoy the nice weather. This month, we were delighted to take our lovely Mrs Wallace for a day trip out to Burford Garden Centre – as part of our Precious Moments initiative.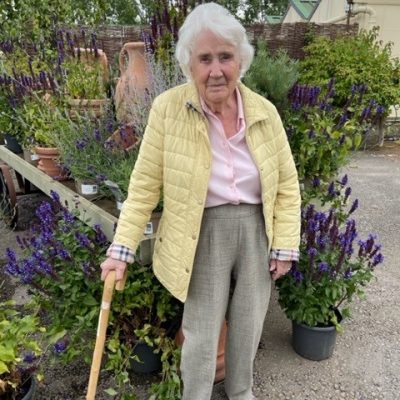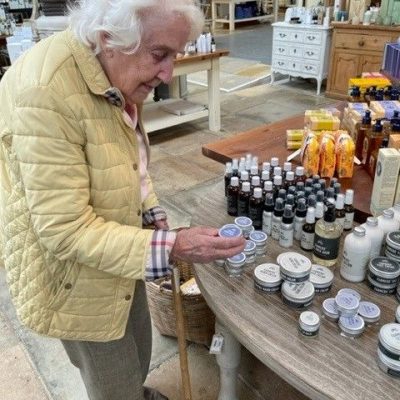 Blue-skies were the cherry on the cake during Mrs Wallace's relaxing day out – she thoroughly enjoyed admiring all beautiful gardens and doing a spot of shopping! And of course, what better way to wrap up the adventure with a delicious slice of cake and coffee. Mrs Wallace has been with us at The Old Prebendal House for over 3 years and is truly loved by all, we're delighted to have her with us and to help her wishes come true!
Gallery
Our July in Photographs
We also experienced the hottest ever UK day on record this month – with temperatures reaching almost 40 °C in parts of the country! We made the most of our wonderful outdoor spaces in the cooler mornings, before moving inside to enjoy refreshing ice-cream, fruit and a spot of pimms when it got too warm!
We've had some exciting news regarding our staff team this month, firstly the lovely Steevio has now taken up post as Clinical Lead. With a wealth of experience at his fingertips we're delighted to have him on board! Steevio has worked with us at the home via agency for a number of years – and we're very happy to now welcome him onto our permanent staff team!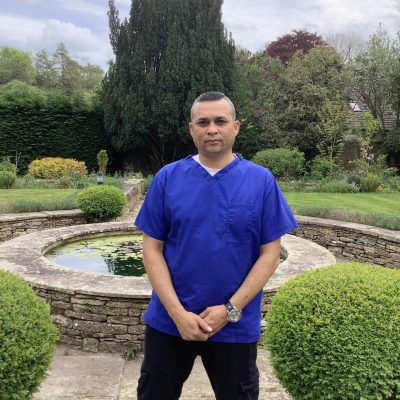 Also, a very big congratulations to Senior Care Practitioner, Claudia, who recently passed her IELTS and is well on her way to obtaining an NMC pin to become a registered Nurse! Claudia also recently completed a full course of CHAPS (Care Home Assistant Practitioner) training, alongside all of our senior carers, to further bolster her knowledge and capability in clinical care.