July 2022: Kickstarting Summer at Kingston Court
20/07/2022
Kingston Court Newsletter: July Edition
It's been a jam-packed June here at Kingston Court, where our residents have been enjoying the sunny weather in our wonderful gardens as well as a variety of fun activities and events.
We have been out exploring our local area, including a visit to Tullie House Museum where we took in their spectacular exhibition of period dress, railway history and wildlife – before concluding the visit with a delicious meal in their newly refurbished restaurant.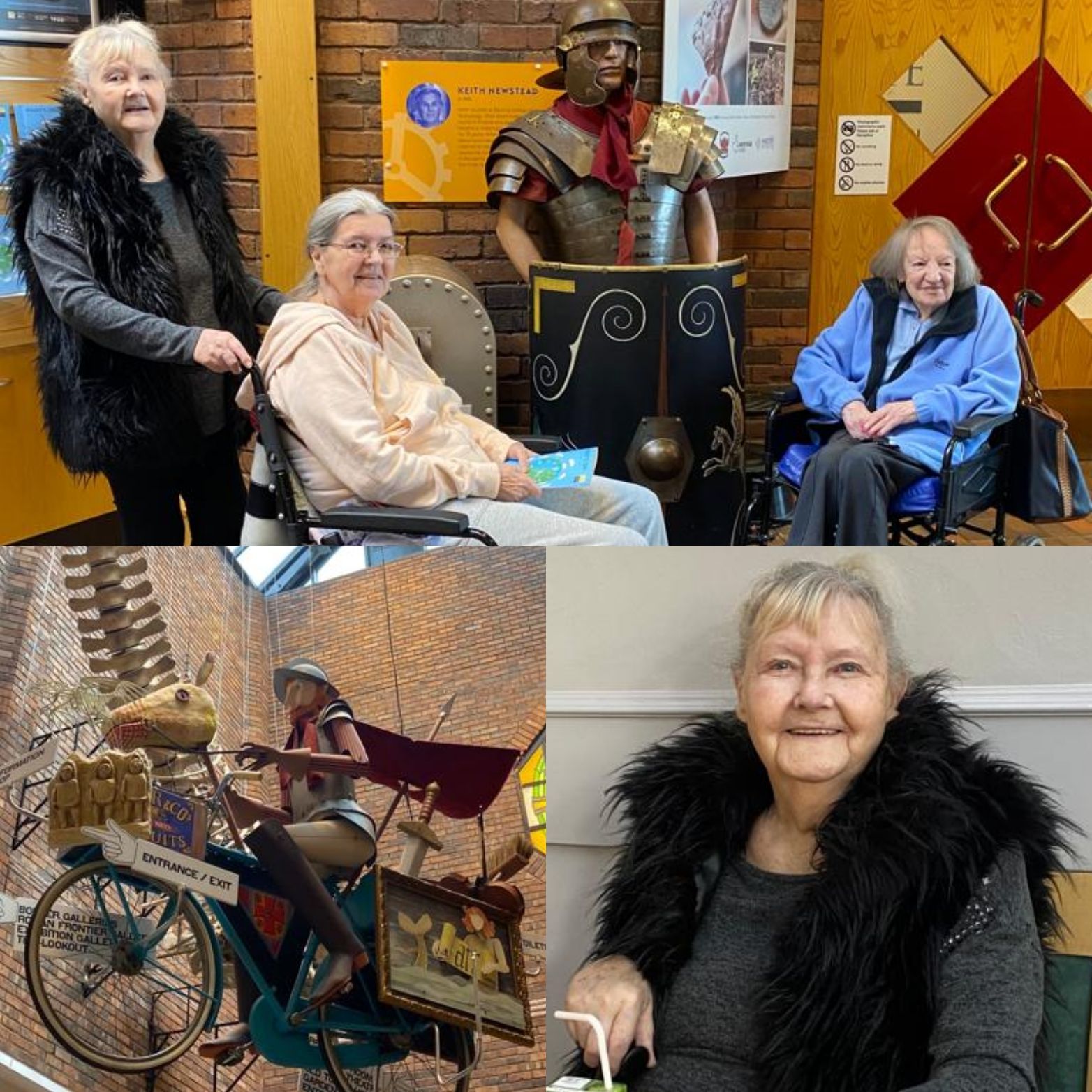 On 18th June we celebrated Father's Day in style with a Cheese & Wine afternoon. Our residents loved tasting the variety of cheeses and wines from across the continents and it certainly went down a treat for all! Happy father's day again to all the wonderful gents in our lives.
We also showed our support for the LGBTQ+ communities #PrideMonth2022 with a week of colourful activities which our residents loved getting involved with.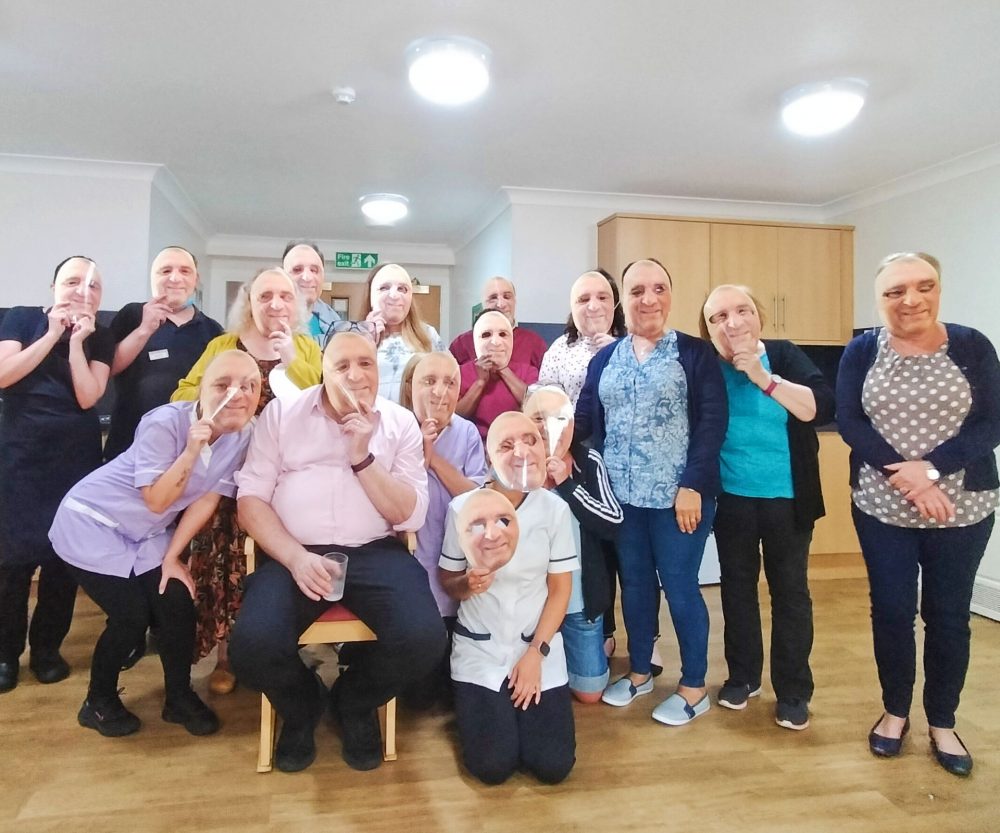 Amongst all the excitement and celebrations, we also said a bittersweet goodbye and good luck to our Deputy Manager, Colin who left the home to embark on his next adventure. Colin will be sadly missed but we certainly gave him a leaving party to remember – special thanks to Caron, Ruth and Sheila for a fantastic buffet.
We wish you all the best Colin and hope you will be back to visit us soon!
Gallery
Our Month in Photographs
Our #PrideMonth2022 Celebrations
From 20th-25th June, our residents enjoyed our "Rainbow Week" as we celebrated everything #PRIDE in support of the LGBTQ+ community. We decorated the home in lots of pride flags and bright signs handmade by our residents, and also had a huge rainbow balloon arch on the middle floor which everyone loved!
At the end of the week, we had a big trolley party going round the whole home, with brightly coloured decorated cakes for all the staff & residents to enjoy. We were also entered into the wide Mariposa Care pride celebration competitions – and won BEST DECORATED HOME!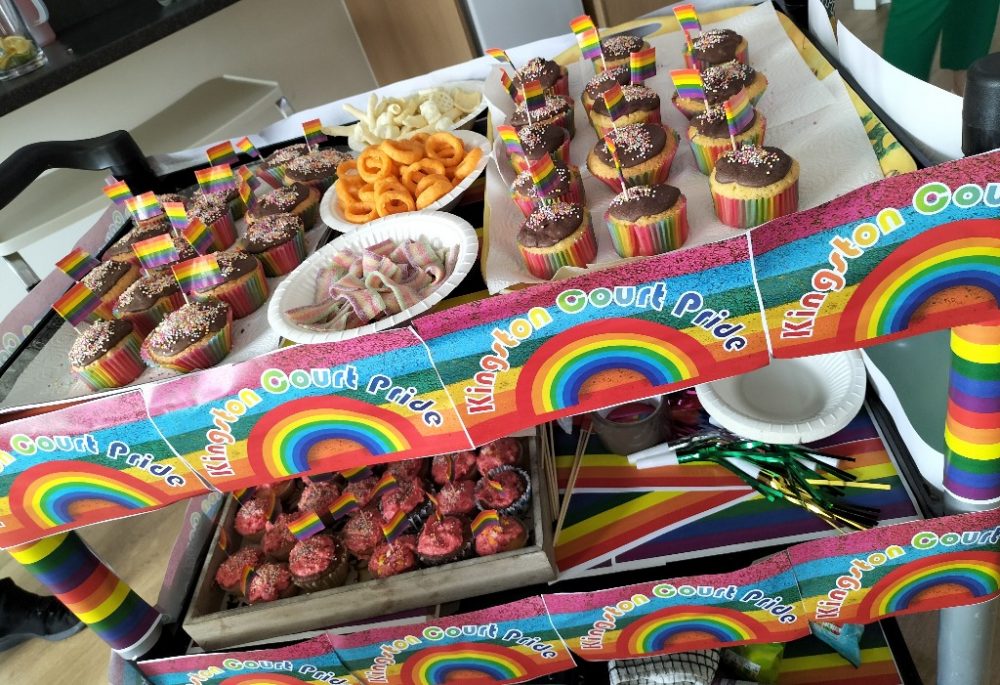 Big thank you to Dan, Sheila.D & Sheila.P for all their delicious cakes and sweet treats – and to the wider team for all your fantastic efforts in making the week so wonderful for our residents.
Activities for August
For the upcoming months our Activity Planner will now be running alongside the OOMPH! activity calendar – giving all our residents chance to join in with their brilliant exercise sessions, interactive quizzes and much more, including:
Oomph Exercises & Quizzes
Garden Time & One to Ones
Our Stitch & Knit Classes
Oomph Live Singing & Dance
World Chocolate Day
Wimbledon Party
Ice Cream Day
International Chess Day
World UFO Day