September 2022: It's Showtime at the Old Prebendal House
06/10/2022
The Old Prebendal House Newsletter: September Edition
This month we were incredibly gifted to receive a wonderful variety performance of local groups the Wychwood Saplings and BODS – Short for Branching Out Drama Society. For one day only, the halls of The Old Prebendal House, specifically the historic Tithe Barn, were awash with joy as residents and public-alike were treated to songs, poems, expert musicians, recitals, and even tap dancing! All courtesy of massively talented individuals of all age groups!
In fact, there was so much going on we just can't fit it all in on this blog post, so be sure to check out our Facebook page for an extensive collection of photos and videos from the event and follow the groups themselves for future performances. For now, heres a sneak peak!
Macmillan Coffee Morning - with a twist!
We all had a fantastic time during our Coffee Morning *with a twist* this month – in aid of Macmillan Cancer Support! In addition to a delicious selection of homemade cakes – this year we also added a Bric-a-Brac sale and raffle helping us to raise almost £250 for this wonderful cause – thanks to everyone who joined us!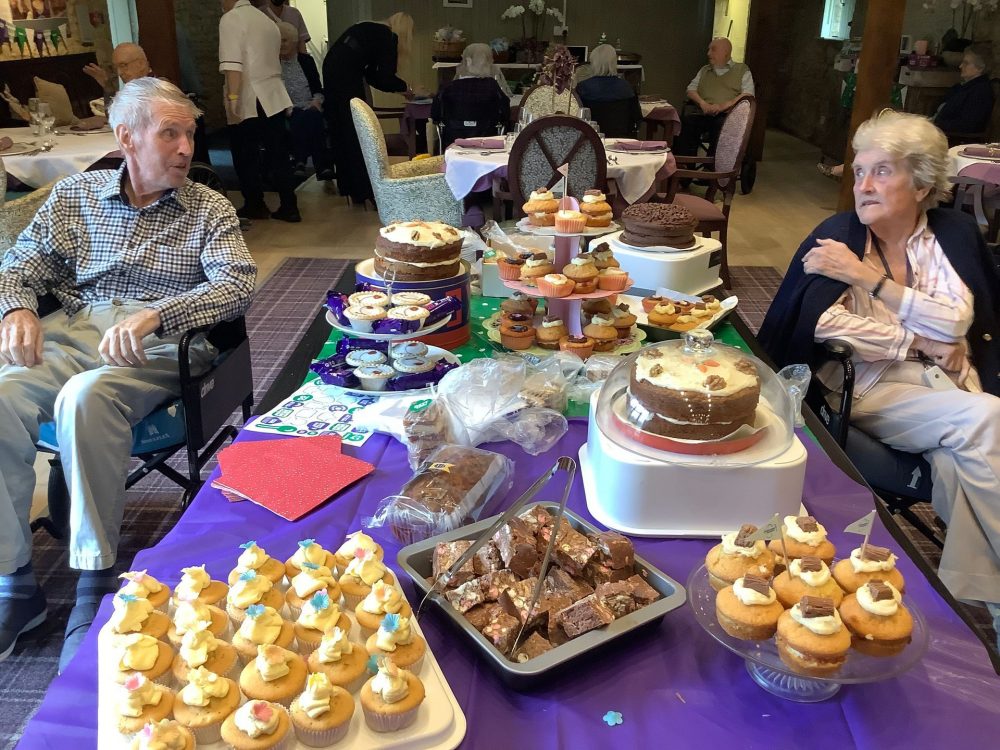 Coming up for October
Alas the nights draw in, summer is but a distant memory, and all those pedestal fans are placed safely into storage for another year. It's not all bad news though – eith winter comes cosy clothing, spicy scents, and plenty planned at OPH. Keep an eye out for our next experiences!
A fond farewell to Queen Elizabeth II
We began September with the sad news of our longest reigning monarch, Queen Elizabeth II passing away at the age of 96 on the 8th September. We give thanks for her years of service to the crown and wish the family, including our new King Charles III all support during this difficult time.