September 2021: Autumn at Holly Lodge
27/09/2021
Holly Lodge Newsletter: September Edition
We are delighted to be back to having visitors in the home, family and friends are really happy at being able to visit their loved ones in their own rooms and it's created a lovely atmosphere around the home as we welcome all our visitors in.
We have also had entertainers performing in the garden this week, encouraging our residents to sing along to some classics and make the most of the last few weeks of summer.
As we move into autumn, we're looking forward to all the festive activities coming up and enjoying some indoor activities to combat the cold weather!
Gallery
Our September in Photographs
A trip to the fair
Our residents had a great time getting out and about this month exploring the Shildon Monster Truck Show this month, it was a brilliant family event with lots to watch and listen to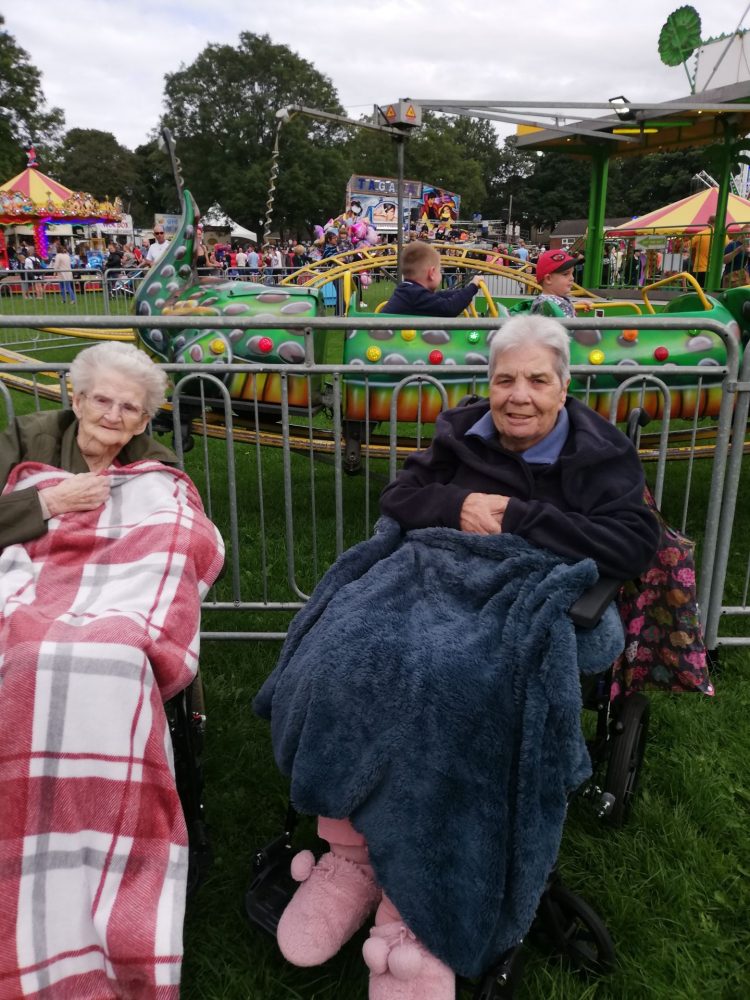 Birthdays and Special Mentions
We would like to wish all our residents who have celebrated birthdays during September our special wishes for their special day.
THANK YOU
Everyone at Holly Lodge would like to say a huge thank you to Claire Dent from Dentys in Shildon;Claire has been raising funds for us and very kindly donated a fantastic large Gazebo and a BBQ so our residents can enjoy spending more time in the garden! THANK YOU CLAIRE!