May 2021: Daisy Chains at St Lukes
07/05/2021
St Lukes Newsletter: May Edition
Finally, after a long lockdown we are starting to see light at the end of the tunnel!
We are so happy to see visitors in the home again although it is still under restrictions, it is stilla massive step in the right direction. Tracey, Mandy and all the team would like to say a huge THANK YOU for your continued support and understanding as we safely navigate our way back to normal.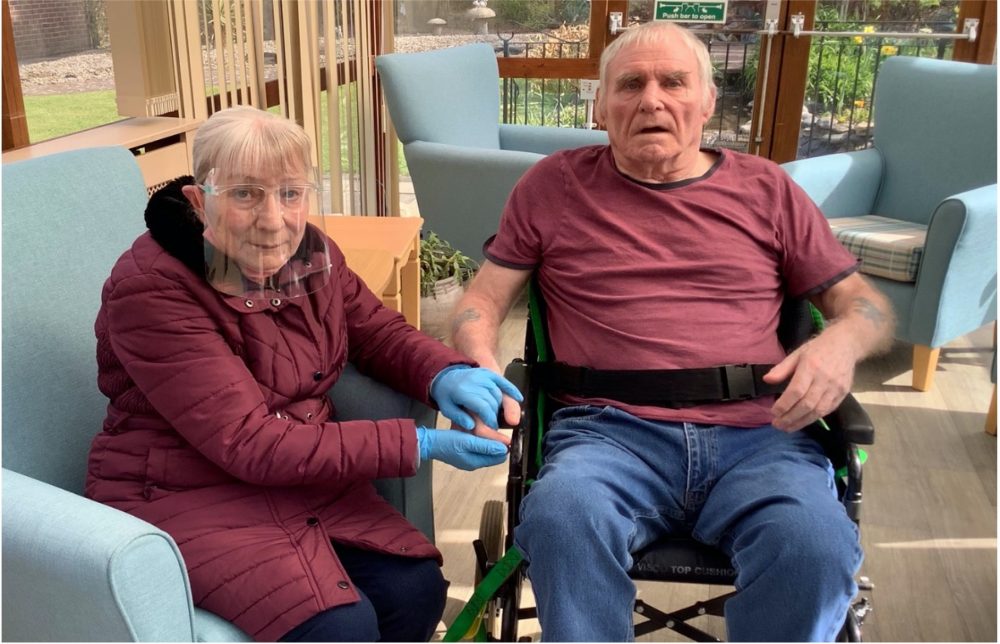 We had a lovely April here at St Lukes as we celebrated the Queens Birthday, St George's Day and took part in the 100 Challenge for Sir Captain Tom Moore. Sue and our residents created 100 paper daisies which were then threaded into a chain for display within the home.
We have also been very excited to welcome back Lynn our hairdresser and hand therapist- our residents love having a little pamper!
Tracey and Mandy have also been supporting our team members Miriam and Uzama during the month of Ramadan by fasting with them on days they are on shift. It is very tiring and takes lots of stamina so all staff are supporting them by helping with extra breaks when needed. We're excited to party with them afterwards to celebrate Eid together!
Gallery
Our April in Photographs
Birthdays and Special Mentions
Firstly, we would like to say a big HAPPY BIRTHDAY to Mrs Butterfield who has her birthday on 27th May – we can't wait to celebrate with you!
Also, on behalf of the whole home we'd like to say a huge GOOD LUCK to our lovely laundry lady Victoria who is competing in the Yorkshire Dales Mighty Hike Half Marathon in support of MND Association on the 22nd May. We are all behind you!
Activities for May
We will be doing lots of exciting activities throughout May, these include:
"Denim for Dementia" Fundraising events such as raffles, bake sales and much more!
UK Coach trip outings
Planting out in the garden
Virtual Headset games