January 2021: Fresh Starts at Sovereign Lodge
14/01/2021
Sovereign Lodge Newsletter: January Edition
Firstly, we'd like to say Happy New Year!! Unfortunately, we're back in lockdown and although this isn't how we'd like to have started 2021 we're choosing to remain positive. It does mean we can't allow visits at the moment, but we do still have several means of contact including telephone, Whatsapp, Skype, Facetime, Zoom and Teams. Please just call our main telephone number (0191 271 4029) to book an appointment with your loved one.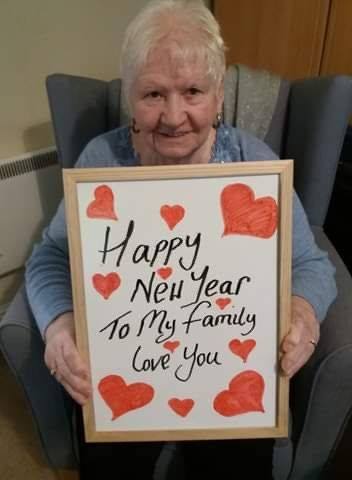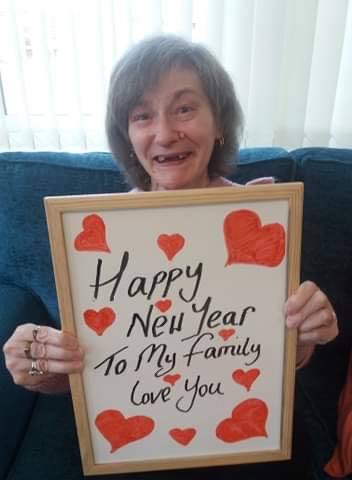 As we look forward, we're feeling very thankful for all the things we were able to do last year and would like to say a huge thank you to all of the amazing entertainers who helped us get through. These include Lily Grundy, James Fox, Kevin Finnigan and Sam Naylor to name but a few – our residents really appreciate everything you've done for us especially given the current situation.
We'd also like to thank everybody who bought tickets for our Winter Raffle! We raised £322 for our residents fund – a fantastic amount which will go towards our resident activities in the coming months.
And finally onto much brighter news, we're delighted that all of our residents were given their first vaccination on the 8th January which we're viewing as a massive steps towards a return to "normality"!
Gallery
End of Year Celebrations at Sovereign Lodge
"What's happening in January" I hear you cry..
As well as our day-to-day activities, January promises to bring a host of things to keep our minds and bodies active.
We'll be having our usual quizzes and puzzles as well as some sing-along sessions with our Lifestyle Support Pauline – who will no doubt rope Carer Graham in to help!
We had hoped to have some outdoor entertainers on our patio, but the current weather is making it too cold to keep doors open so we'll be saving these for when it warms up a bit.
Activities in January
As we're in the midst of winter we'll be focusing on indoor activities. Here's what residents can expect over the next few weeks:
Quizzes
Bingo
Flower Arranging
Pamper Sessions
Sing-alongs
Target Golf
Aqua Painting
Memory Jigsaw
Board Games
And much more!
Residents birthdays
Many happy returns to the following residents who celebrate their birthdays this month:
Vera Allen (5th)
Carole Laidlaw (14th)
Marjorie Smiles (18th)
Betty Grogan (26th)
Sadly we lost some wonderful residents in 2020, here's a little poem to help us remember them by...
"Let me Go" by Emily Blake
When I come to the end of the road
And the sun has set for me
I want no rites in a gloom filled room
Why cry for a soul set free?
Miss me a little, but not for long
And no with your head bowed low
Remember the love that we once shared
Miss me, but let me go.
For this is a journey we all must take
And each must go alone
It's all part of the master plan
A step on the road to home
When you are lonely and sick at heart
Go to the friend we know
Laugh at all the things we used to do
Miss me, but let me go.