February 2023: Carnival Celebrations at Holly Lodge
01/03/2023
Holly Lodge Newsletter: February Edition
Welcome to our February newsletter – the month of love! Everyone at Holly Lodge would like to wish all our residents, families, friends and staff members a Happy Valentines Day.
We've had a brilliantly busy time this month, first celebrating Valentines Day on February 14th and then Rio Carnival Day on Saturday 25th! Our home looked very colourful with rainbow decorations and our staff all wore bright colours before we enjoyed a tasty Rio Carnival themed meal; followed by lots of fun games with a variety of prizes to be won. Our residents all looked fantastic in their specially made head dresses to fit in with the carnival atmosphere. Thank you to everyone who took part and made the event so special!
Amongst all the fun, we've also celebrated some personal achievements and birthdays for our residents and staff – keep reading to find out more!
Gallery
Our February in Photographs
Happy 95th Birthday Aubrey!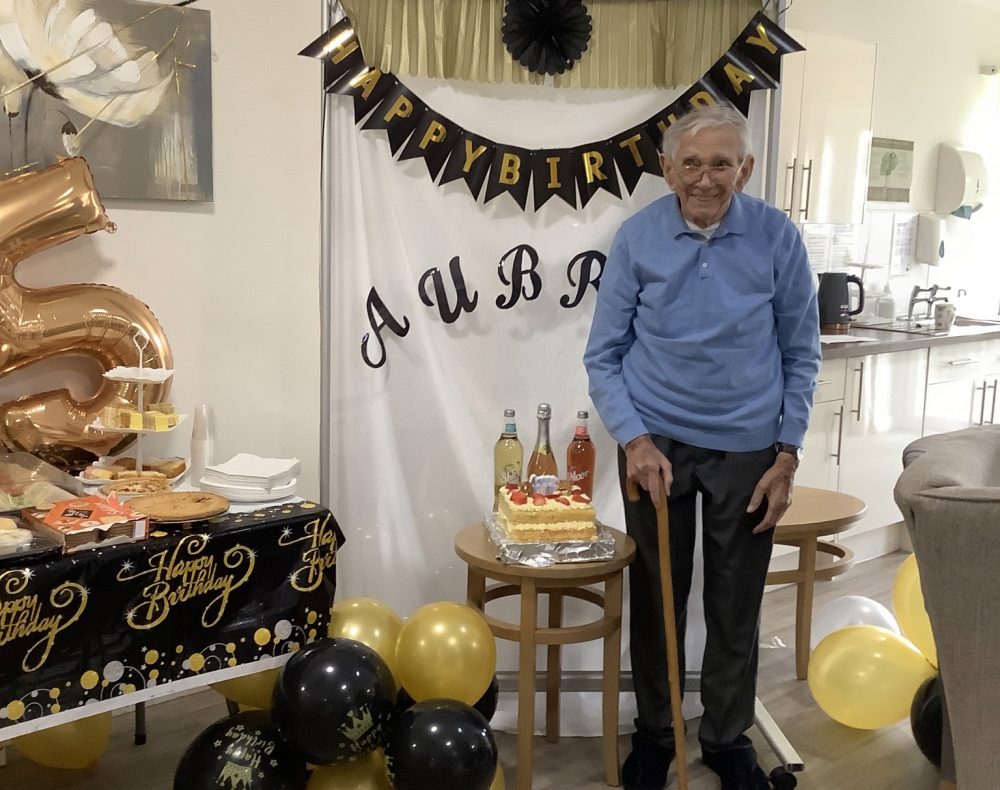 We had a fabulous day at Holly Lodge celebrating our charming Aubrey's 95th birthday! We had a party with a lovely buffet, cake and music – which Aubrey especially enjoyed dancing to with his visitors. Happy birthday again Aubrey!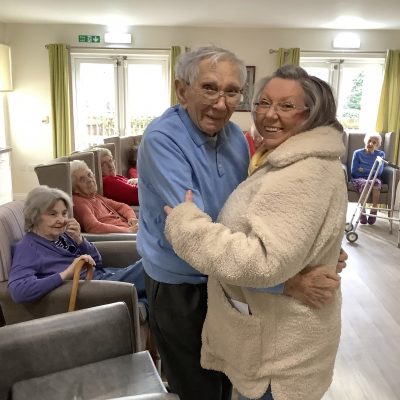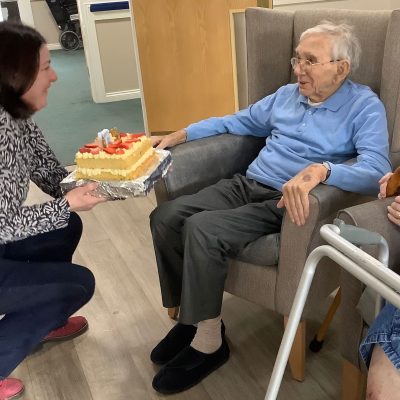 Special Mentions
Everyone at Holly Lodge would like to congratulate all our wonderful team members for their achievements this month:
Shauna Nelson on reaching her 1 years service award
Sharnna Herrington on reaching 3 years
Amanda Jones on reaching 5 years
well done to you all and hope you all enjoy your flowers and thank you for your continued service and support in Holly Lodge.