August 2023: Brewing up at Riverwell Beck
17/08/2023
Riverwell Beck Newsletter: August Edition
Welcome to our latest newsletter! The team at Riverwell Beck would like to introduce you to our new 'pop-up café' situated in the Reception area, available for residents and visitors to enjoy a cup of tea or coffee and a selection of cakes.
We have sourced attractive china tea sets, checked table cloths, a neon sign and decorated to create an authentic café ambience for our residents and visitors. Our launch day went exceptionally well and we will keep you updated on future opening times. We do hope you come visit and enjoy the experience again.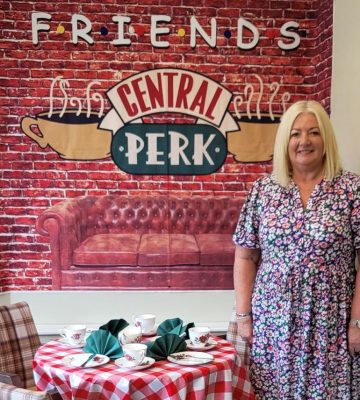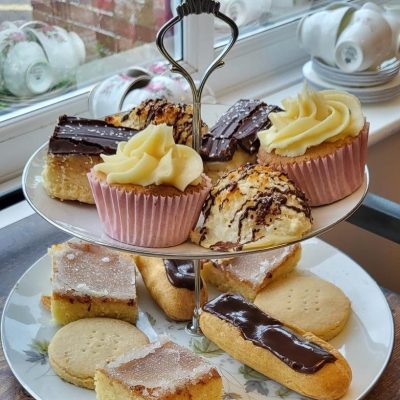 As always, we've enjoyed lots of different events since our last update – including National Pina Colada Day, Wimbledon Finals, lots of birthday celebrations and our sunflower competition is going well! We love to create special moments and memories with our residents and we would like to thank our staff for helping Wilma and her family celebrate her 90th birthday.
We hope you enjoy a little glimpse into some of the activities and events we have celebrated so far. We have recently recruited a new Activities Coordinator, who will be joining us soon and we look forward to sharing more fun events with you.
Gallery
Our month in photographs
Update from the Resident & Relatives Meeting - Wed 14th June at 3pm
An email has been distributed with minutes from the above meeting. If you would like a hard copy please ask Admin. Next meeting to be arranged soon.
Birthdays and Special Mentions
We are delighted to announce the birthdays of our lovely Audrey, Patricia, Wilma and Jill who celebrated throughout July and to Ruth, Henry, John, Nigel, Dorothy, Josephine and Geordie who will be celebrating throughout August.
Happy birthday to all from all your friends here at Riverwell Beck – we hope you have a great day!
Come and say hello!
Visiting times are full access with no restrictions on number of visitors. However, we like to offer our residents protected meal times and politely request to avoid the below times:
Breakfast – 9.00am -10.00am
Lunch – 12.30pm-1.30pm
Tea – 5.00pm – 6.00pm
If you need assistance accessing the building, please speak to the Home Administrator.
Salon Day
Enjoy a pamper from our resident hairdresser every Tuesday as an additional service. Please speak to the Home Administrator if you would like to know more or book a visit.