We are delighted to introduce Julie Booth as our new Home Manager at Briardene Care Home.
Having worked in care for 17-years, Julie brings with her a wealth of knowledge and experience within the care sector. We have been particularly impressed by Julie's passion and dedication to what person-centred care should be and it's wonderful to see just how she has developed to work her way up from Care Assistant to Home Manager throughout her career. We are all excited to welcome her to the Mariposa family and can't wait to see what changes she will bring to the home.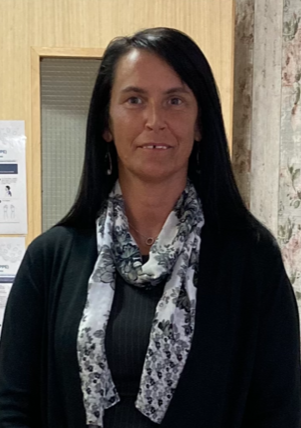 As Julie settles in to life at Briardene, we thought it would be the perfect time to get to know a little bit more about our new home manager – so we put Julie to the test with some fun icebreaker questions below.
When did you start your career in care and what prompted you to do so?
I started working as a care assistant in 2004 – following major surgery I had a life-changing moment and realised that I wanted to do a more rewarding job role. I wanted to learn as much as possible and work my way up through the job roles. Once I knew what good care should be like I aspired to become a home manager to share my passion – I first became a home manager in 2014. Having a team to share this passion makes this job one of the best .
What do you like most about Briardene?
I love that every day is different , you become a part of something that is more than just a team – by building trusting relationships with residents, relatives and colleagues – you become one big extended family.
Who has been the biggest influence in your life?
Family and friends.
What is the best advice you've ever received?
Always push yourself to be the best you can be, you only live once. If you don't know something – learn it. Don't say you can't do something unless you've tried to do it.
What are the key pillars for successful and positive residential care?
I think the key points to good care is really knowing the person you care for and supporting them to live life as fully as possible whilst continuing to remain as independent as they can. Empowering the residents to help with meeting their emotional and psychological needs – and seeing them as an individual rather than labelling them by a condition they may have.
Where are you most likely to be found on your days off?
Shopping or out in the car – going to the beach during season time at my holiday home in Berwick.
What are three things you can't live without?
Anything sweet, perfume and coffee .
What are you most excited for in 2022?
Working for Mariposa care at Briardene and promoting outstanding care for our residents.
Describe your management style in three words.
Open, honest and supportive.
What film/series or song could you listen to/watch on repeat?
Any scary film and I love 80's music.