Progress your career with training and apprenticeships
10/02/2023
A career with us is full of opportunities to progress. Learn all about the training and apprenticeships we offer, and read about the experiences of two of our fantastic apprentices, Lyndsey Birkett and Tilly Symonds
If you're looking for on the job training opportunities and a way to earn as you learn no matter what stage of career you're at, then an apprenticeship with Mariposa Care could be the right path for you.
We offer a variety of learning pathways that are designed to support new staff to the sector while also providing the chance to upskill and develop our existing team.
From day one, anyone joining the company takes part in a tailored training programme that's designed to make our team feel confident in their role.
Whether you are new to care or already have experience, from day one you will begin your personal development journey with us. Through face-to-face training, virtual workshops and e-learning, we will help you gain the skills and knowledge to ensure you have the confidence and ability to deliver outstanding care to our residents.
If you choose to do so, we will continue to support you in other ways too. We are proud of our record of helping our people to reach their full potential. From Apprentices taking on permanent positions to carers progressing to Home Manager and Regional Manager positions, we recognise the importance of internal promotion, progress and people staying with us.
Apprenticeships and qualifications with Mariposa Care
We encourage people to advance their qualifications and offer apprenticeships to further enhance learning and understanding. We support Level 2 up to Level 5 and beyond for adult social care and other career paths.
One recent success story is Lyndsey Birkett, who works at Holly Lodge in County Durham. She completed her Level 2 Adult Care Worker apprenticeship with one of our external training providers, Learning Curve Group, achieving a well-deserved Distinction grade along the way. She completed the course in 12 months, through a combination of e-learning and face-to-face sessions.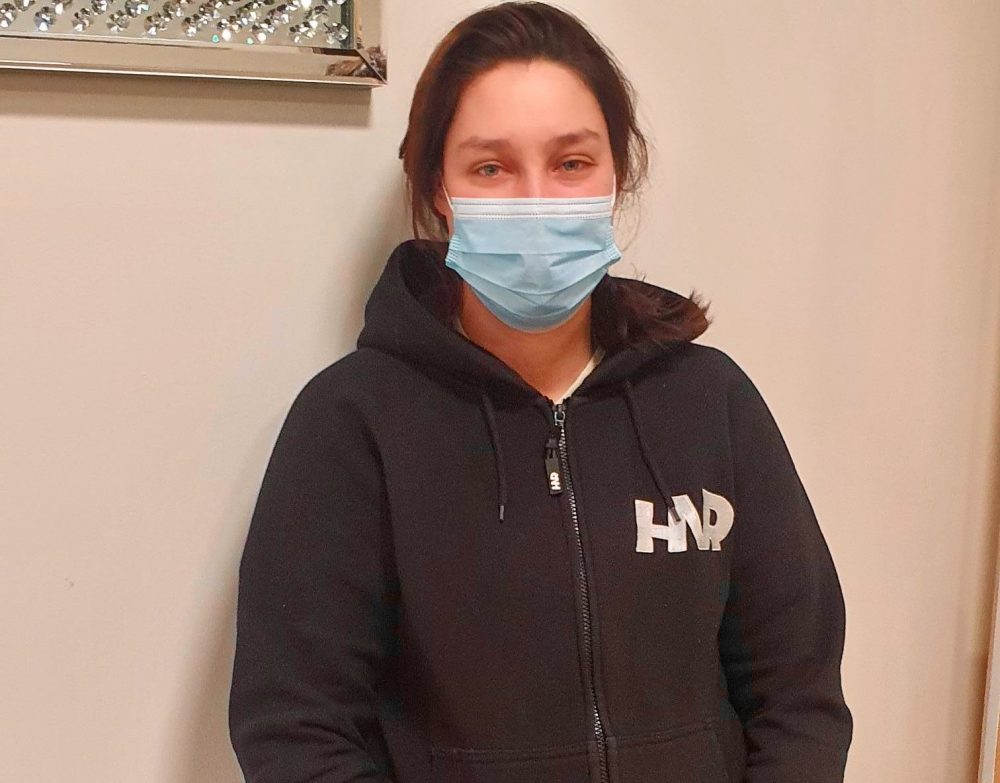 Lyndsey says: "Starting the apprenticeship enabled me to learn key skills alongside my work and building relationships with residents and co-workers. The support my Learning Curve tutors Emily and Tracy provided me with was exceptional and this allowed me to relax and complete all my assignments on time." 
Chris Grieveson, of the Learning Curve Group, says: "Traditionally, people think of apprentices in the 16-24 age group, but this is no longer true. Apprenticeships allow people to upskill at any level and at any age.
"Some qualifications do require Maths and English but it's not a barrier if you don't have Maths and English GCSE at the required grade. We can build Functional Skills (Maths and English) into an apprenticeship so that it's practical and relevant to a particular role."
"Go for it! It was the best decision I made!"
Tilly Symonds, Home Administrator at Briardene in Newcastle-upon-Tyne, has also successfully completed a Level 2 Business Administration apprenticeship with Mariposa Care in 2021. 
Tilly explains: "The apprenticeship took me a year and a half to complete, and was given online and face-to-face. There's no need to stress though, support is always there if you need it.
"I started at Mariposa Care as an apprentice Administrator, then worked my way up to Administrator Assistant and worked bank as a Care Assistant and now I am the Home Administrator." 
So, does Tilly have any advice to anyone thinking about an apprenticeship (either someone joining the company or an existing member of our team)? "Go for it! It was the best decision I made. I'm so happy I did because now I'm doing a job that I love."
We pay the same rate for the job regardless of your age. Employees aged 17-24 years old will receive the over 24 years old National Living Wage pay rate. If you would like to know more about our learning and development pathways, as well as all our current opportunities, take a look at the rest of our job pages by clicking the link here.