Riverwell Beck hosts relaunch party to celebrate refurbishment
08/09/2022
Mariposa Care would like to say a huge thank you to everyone who joined us for the relaunch of Riverwell Beck care home on Wednesday 7th September 2022.
Held in the homes' beautiful garden with the Cumbrian sunshine thankfully on our side, it was the perfect way to celebrate the completion of our extensive refurbishment; and thank all that were involved for their patience, co-operation and positivity throughout. We were also delighted to welcome players from the Carlisle Ladies football team and are incredibly thankful to them for being our guests of honour and completing the honorary ribbon cutting – we hope Riverwell Beck continues to be as successful and pioneering as they are in women's sport.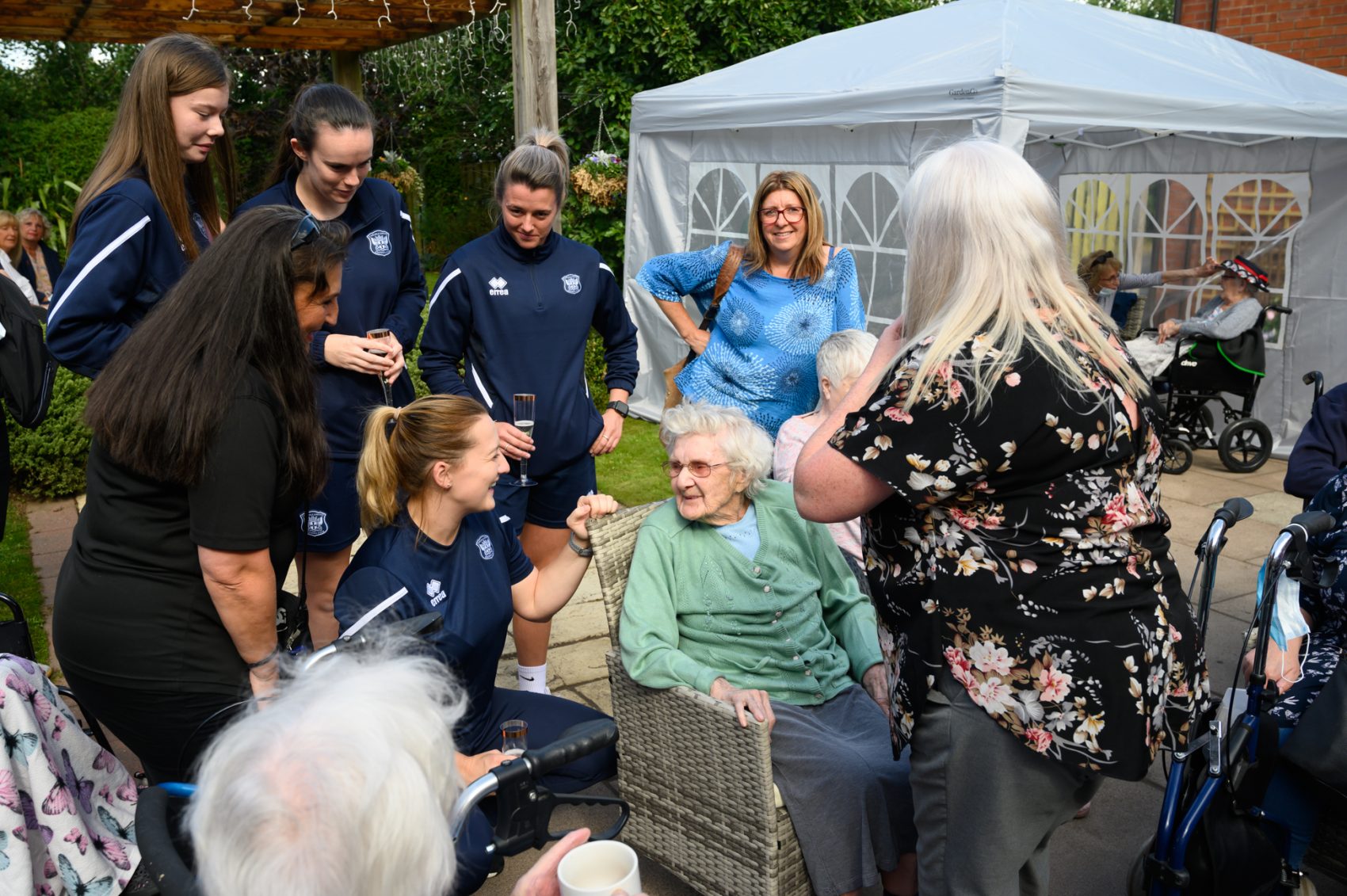 Taking a quick step back from where we are today, Blackwell Vale, as it was then known, became part of the Mariposa Care family towards the end of 2020. Although it would be an untruth to say it was love at first sight – as the property itself clearly needed refurbishment – this was a concern we knew we could overcome. Especially as the most appealing aspect of the home is a fact that remains today, that the positive atmosphere and standards of care provided by the staff team was, and still is, exceptional.
After a testing first year of the pandemic, during which our care teams coped magnificently; keeping both themselves and our residents safe, upbeat, and active throughout the multiple lockdowns – it was time for the refurbishment to begin.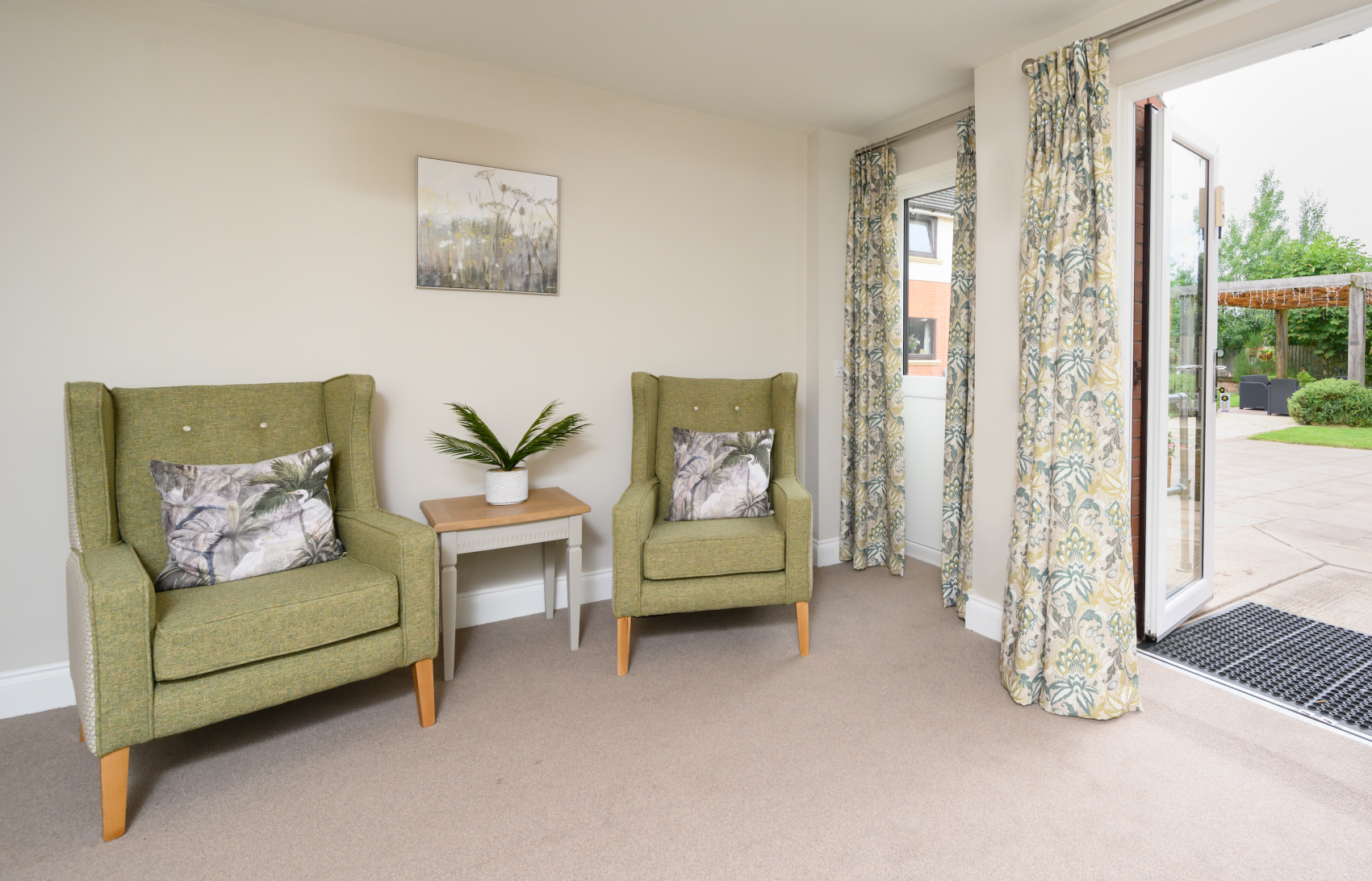 Having used their services before, Mariposa chose Carey Contracts to complete the project; confident in the quality of their work, and crucially in their ability to keep staff and residents safe during the process.
We are proud to have added six new bedrooms with wet rooms, a new cinema room, laundry, garden room, and have fully refurbished 25 bedrooms along with all communal areas, corridors, and garden space – all whilst ensuring our residents living within the home continued to live their best possible lives with us. The refurbishment was completed on time, to an exceptional standard, and without too many issues and disruptions.
Riverwell Beck Relaunch Party
An sunny afternoon of singing & smiles
Along with the aesthetic changes, the building has been renamed to emphasise a new chapter for the home – Riverwell Beck was purposefully chosen to reflect its scenic location near Upperby Park, within which the Wire Mire Beck runs through to meet the nearby River Caldew. It also sounds caring, welcoming, and forward thinking – key values that Mariposa Care are committed to.
We hope the 'new' Riverwell Beck will, most importantly, further improve the lives of our residents who live here. And in equal measure be a place our staff team can be as proud to be part of, as we at Mariposa Care are.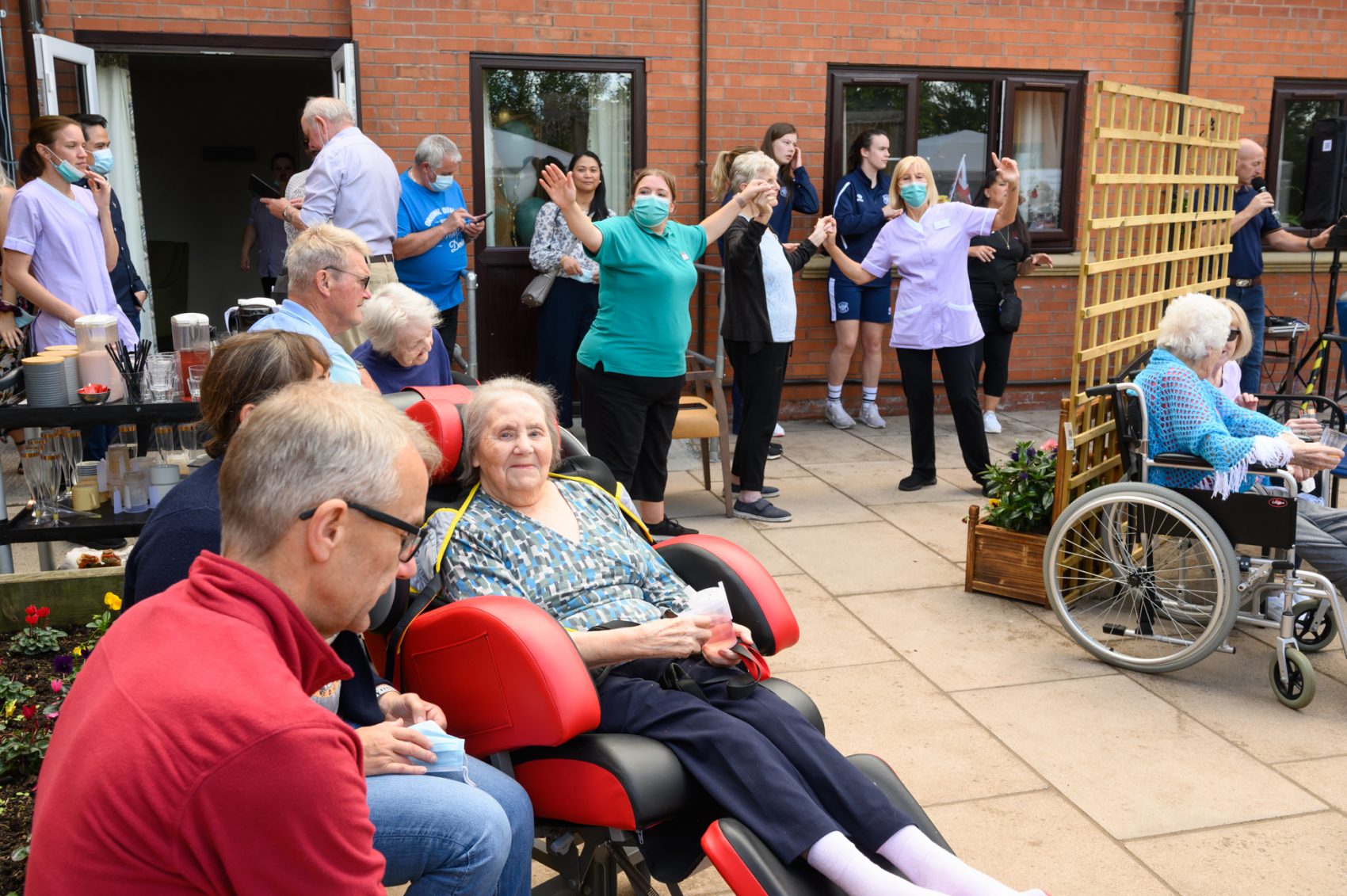 If you would like to explore the newly refurbished Riverwell Beck for yourself, you can take a virtual tour by watching our video here – or contact the home on

01228 512456

to book a showaround at a time that suits you.